HORRIBLE.
PRESS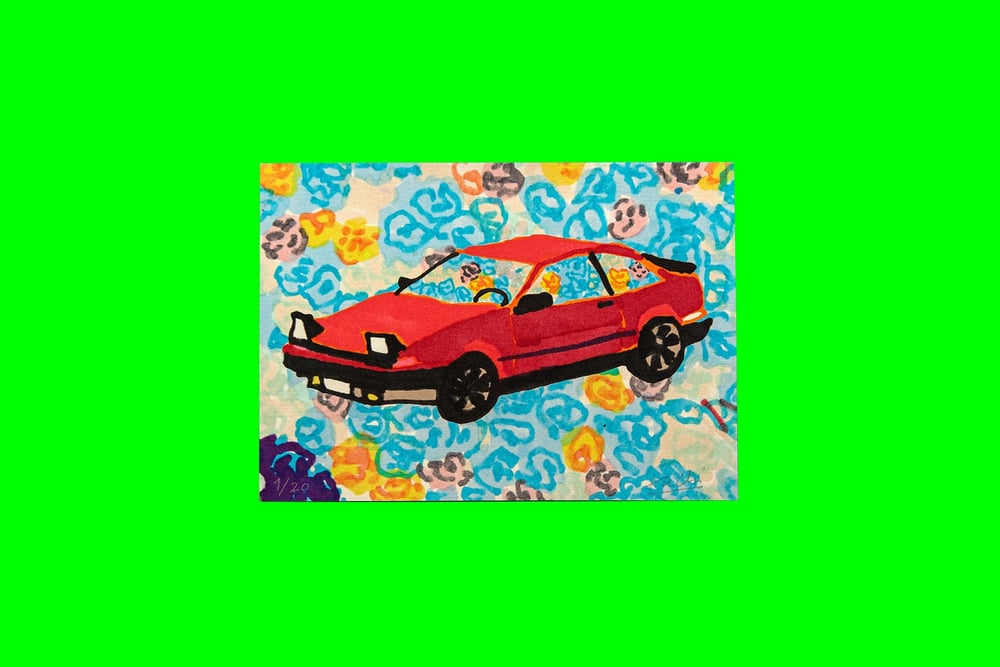 TUCHI – CARS AND FLOWERS
High quality digital giclée fine art print 14×21 cm.
Hahnemühle Albrecht Dürer 210 gms.
Edition of 20.
Signed and numbered by Tuchi.


Tuchi (Madrid, Spain, 1985) lives and works in Madrid. She is a graduate of the Royal College of Art in London. She is a visual Artist and printmaker. Tuchi has worked in different silkscreen workshops and clients such us Tate Museum, Hachette France, Five Thirty Eight New York, La Casa Encendida or Mubi among many others. In 2016 she won the Augustus Martin Prize on printmaking and later the Peter Pickard Art Prize. She is and illustrator and co-founder of Horrible. Press.
€

20.00